Mt.USU resort
Unesco Global Geopark
USUZAN ROPEWAY
【Notice of service resume】
Usuzan Ropeway will resume the service from 20 March 2021. The opening hours will be from 9am to 4:00pm(Last descent).
♦Other facilities
Main Store of base station              9:00~16:00
Ramen Restaurant 'Volcano'           10:30~14:30
The latest information will be shared on our homepage and social media sites!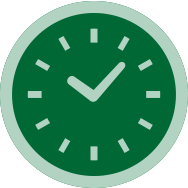 Ropeway operation hours for today2021/04/17

First run


(upward-bound)

9:00

am


Last run


(downward-bound)

4:00

pm
RIGHT NOW
Current Status of Mt.USU

Current Weather Conditions at Summit Station.

April 16, 2021 12:00 pm

Weather
Sunny
Temperature
7℃
Wind Speed
10m/s
Visibility
Clear
1
Ropeway + Lake Toya Observation Deck Approximate time required
40
mins
2
Ropeway + Lake Toya Observation Deck and Usu Crater Basin Observation Deck Approximate time required
60
mins
Fares (incl. consumption tax)
Regular (round trip, including tax)
Individual
Adult
(junior high schooler or older)
1,800 yen
Child
(elementary schooler)
900 yen
Group fare for at least 15 persons (round trip, including tax)
Group
General
Adult
1,620 yen
Child
810 yen
School
excursion
High school
1,050 yen
Junior high school
900 yen
Elementary school
530 yen
Special discount fare (round trip, including tax)
The discount applies to handicapped persons with an ID
Adult
900 yen
Child
450 yen
USUZAN ROPEWAY TIME TABLE
The ever-changing earth
The landscape of Toya Caldera and Usu Volcano Global Geopark changes every dozens years, resulting the ever-changing sceneries available in the area which makes the geopark a perfect place for appreciating the beauty of changing earth shaped by volcano eruptions.
Co-existing with the volcano
Although disasters have been brought by the volcano eruptions of Mount Usu for a long period, we learnt to co-exist with the volcano as we struggled. Through making predictions on the next eruption, we lower the damage done by the eruption to its smallest and enjoy beautiful sceneries, fruitful agricultural products as well as hots springs granted by Mount Usu.
The history of the ever-changing earth
〜4 eruptions from Mount Usu in the 20th century〜
Blessings from the volcano
FACILITIES
at Kazan-mura("volcano village")
Information on resting, dining, shopping
Resting, dining, shopping
After seeing the sights, come for fun and fine flavors to Kazan-mura ("volcano village") at the Sanroku Gondola Station.
Food & Beverage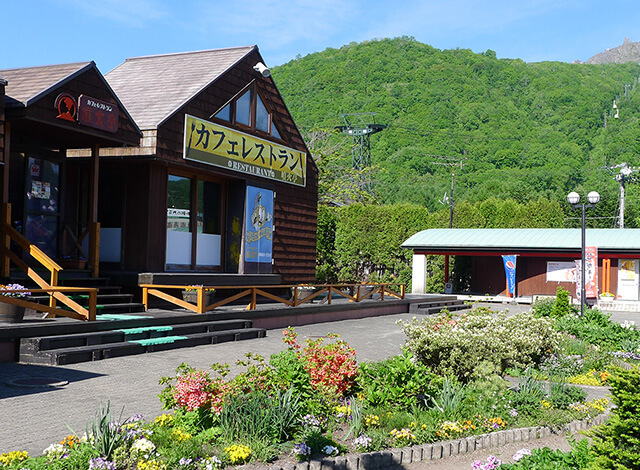 Restaurent Funka-tei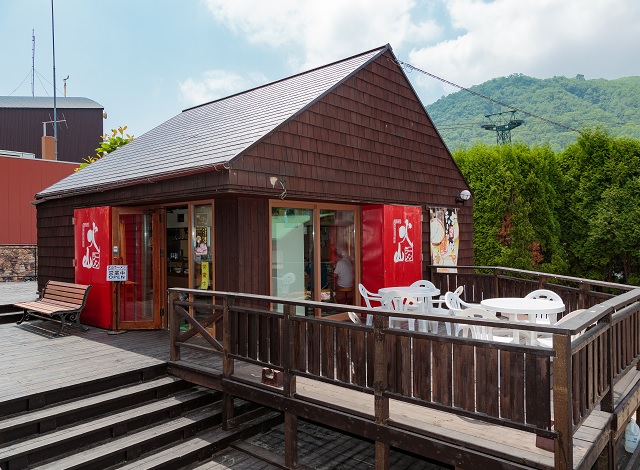 Volcano Ramen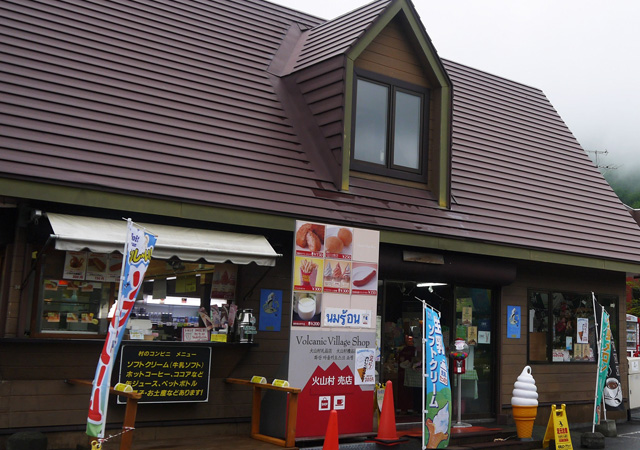 Village Store
Village Shopping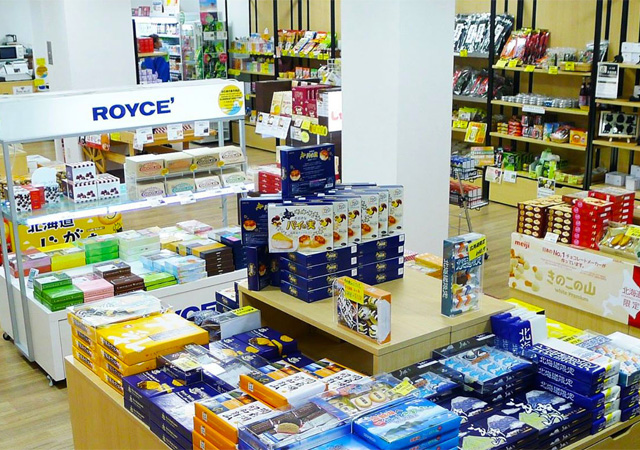 Hinokuniya Honpo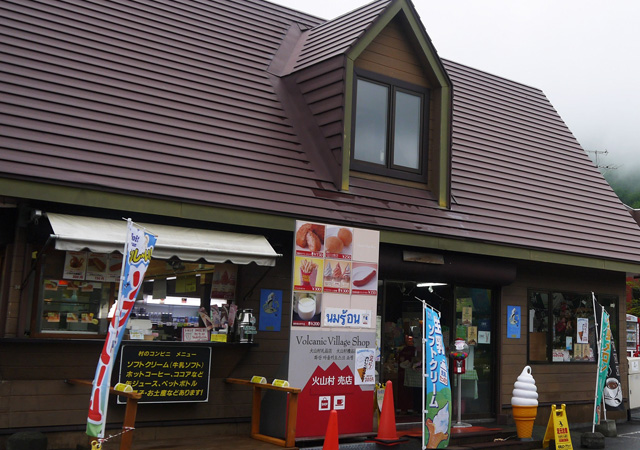 Village Store
Information on the learning facilities at Kazan-mura ("volcano village")
Tourists can study the eruption of Mt. Usu while enjoying the view from the gondola lift.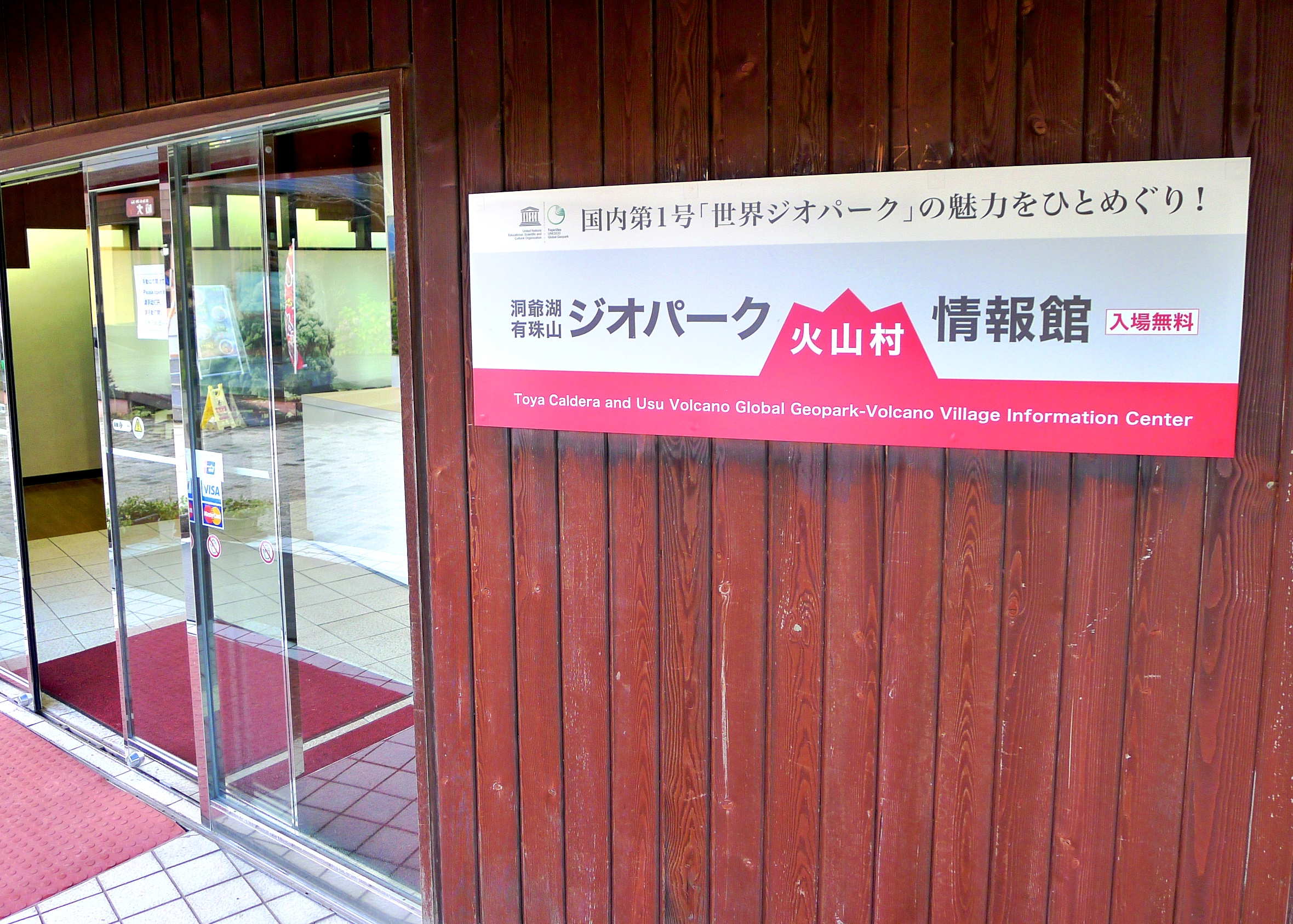 Volcano Village Information Center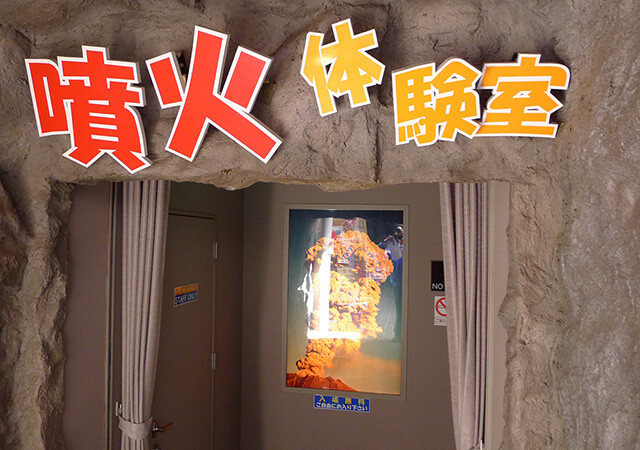 Eruption experience room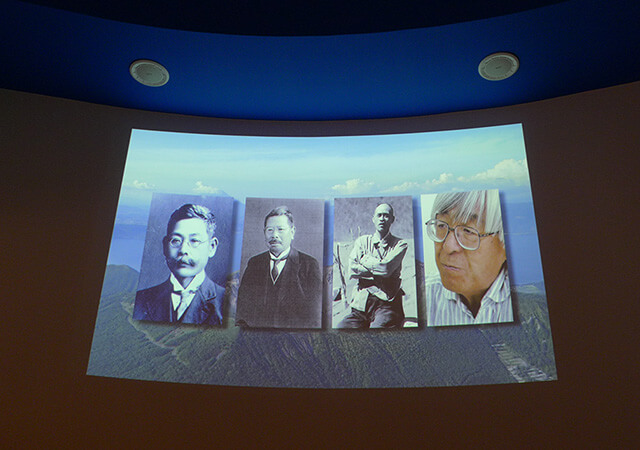 Disaster prevention summit Theater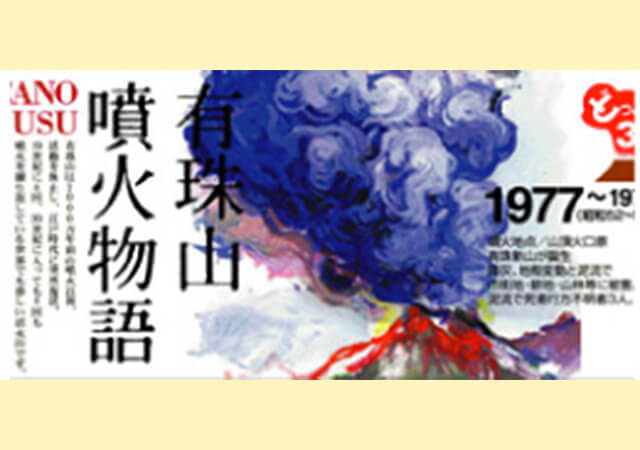 Panels The Story of the Mt. Usu Eruption